TV mounting
Count on us to bring the TV experience to your home!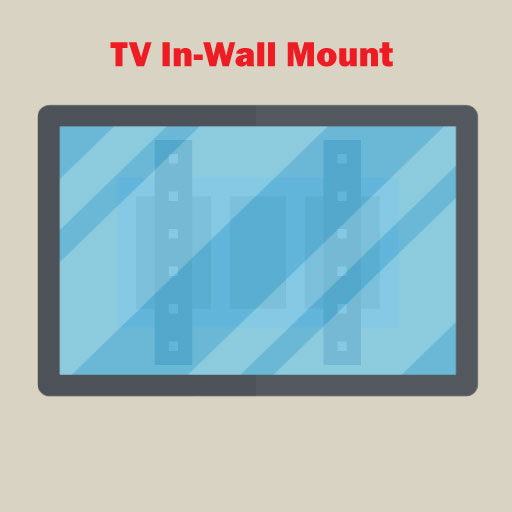 TV Mounting WITH peace of mind
Mounting a TV is a great way to free up space in your living room. If you've got kids who get touchy with electronics that they shouldn't be putting their hands on, an out-of-reach TV will keep gooey prints off your new OLED screen. In terms of visual charm, mounting a TV is a staple of modern home décor. It's aesthetically pleasing, especially with TVs getting thinner every year. Plus, they can go anywhere from a flat wall to a corner, and even above a fireplace.
If you're on the fence about mounting your new set, where it should go, and what mount you need, we are doing phenomenal job with hassle free with consideration about your home before mounting, and what hardware should be on the lookout to get the job done perfectly.
Finding the optimal TV Viewing Distance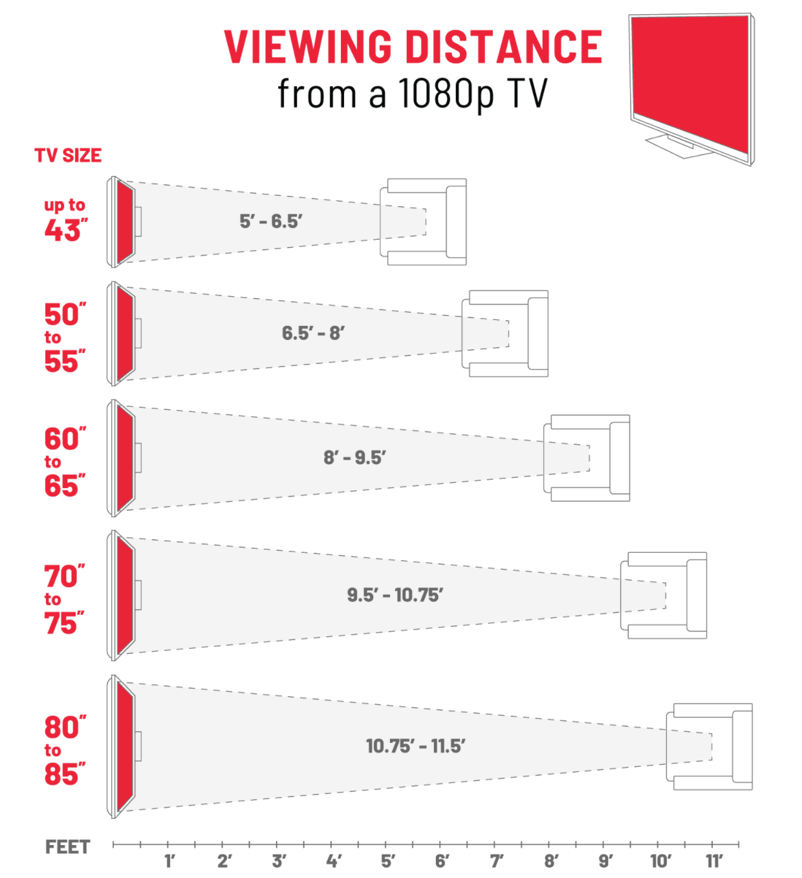 Essentials for TV Placement
TV Angle– The more directly you place the TV in front of your face, the better you will be able to see the picture and avoid straining your eyes. Ideally, we should not have to look more than 15 degrees upward or downward, or more than 40 degrees left or right, to see the screen.
Lighting– we never place your TV directly behind any major sources of light. As the different levels of brightness from those lights and the TV will strain your eyes and distract you from the picture.
Balance– If we are mounting a TV on your wall or on a stand, we make sure that it is balanced from front to back and from left to right. When your TV isn't balanced, the picture will be uneven. There's also a greater risk that the screen will fall.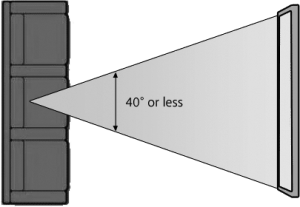 Essentials for TV Placement
TV Height–There are several factors that go into "eye-level," of course: your height, the height of your seat cushion, the distance of the screen from your seat and the height of your TV screen. A math formula would make you crazy, so conducting your own research will do the trick. Grab a measuring tape and measure your eye height from the floor. Say it's 40 inches.

Most action on a TV happens in the center third of the screen—so that's the part of the screen you'd ideally have at eye level. If the height of your TV is 30 inches, the middle 10 inches are what you're generally fixated on. This is approximately 10 inches from the bottom edge of your screen, depending on how much plastic "framing" is around the visible screen.

A quick calculation tells you the base of your TV (and table top of your TV stand) should be around 25 inches from the floor. This gives you a comfortable viewing range of 35-45 inches high and the center of the screen right at your 40-inch eye level.
WHAT'S WITH YOUR WALLS?
Almost all TV wall mounts are compatible with drywall and come with all the necessary hardware you need to install, including bolts and drywall anchors. If you are installing your wall mount on a plaster or masonry surface, you'll need some stronger hardware that won't come in the wall mount box. This may require a trip to the local home or hardware store to gather the necessary power tools and products. One other thought about location: We suggest you avoid mounting a TV over a fireplace if you can
Just as most TV wall mounts are compatible with drywall, all TVs use a standard mounting pattern, called a VESA pattern. The name is an acronym for the Video Electronics Standards Association, the body that decided what that generic pattern is. Basically, it just means that whichever wall mount you choose, it will be easy to attach to your TV.

Size, weight, and flexibility
When looking at wall mounts online, they will most likely be rated by the screen size of the TV they support and the weight they can hold, the latter of which is the most important factor. Different brands vary in weight even if the sizes of TVs are the same. If you are looking at a TV wall mount online, check the product description to see more information about the maximum weight and screen size it can handle. You can also find this info on the wall mount's box.
The next thing to consider is the flexibility you want your TV to have while mounted. If you want to be able to see your TV from other rooms, a good option is a pivoting wall mount. This will let you change the direction the TV is facing to optimize the picture on the screen, even if you aren't sitting right in front of the TV. If you are mounting your TV above the average eye level (42 inches), you'll want to invest in a TV wall mount that tilts down to improve picture quality. Fortunately, most mounts can tilt and pivot.
If the TV can be positioned at the ideal height and you don't need to access the TV ports on a regular basis, a fixed mount will simplify the installation and the TV will be close to the wall, taking up less space. Consider a slim mount if this is the case for a more elegant overall appearance. Many tout how close they can hang to the wall.
If you are mounting your TV in the corner, you will most likely need a specially designed corner mount. A fully articulating mount is necessary to secure the mounting plate to the wall and keep the TV extended at all times.
One final consideration is a universal TV base. Combining the best of both worlds (table-top and wall mounting), these universal bases come with VESA-certified mounting arms and a bracket to hang them from. The bracket itself is normally height-adjustable, and many models will even allow you to tilt and swivel your TV from side to side.

Visible cables look terrible. Nothing can ruin a sweet TV setup faster than dangling cords.We've got in wall cable management concealer kits to hide those dangling TV wires inside the wall and completely out of sight.
Get Your Free Consultation
For More Information Enquire Now