Implement smart home automation from one package to multi-packages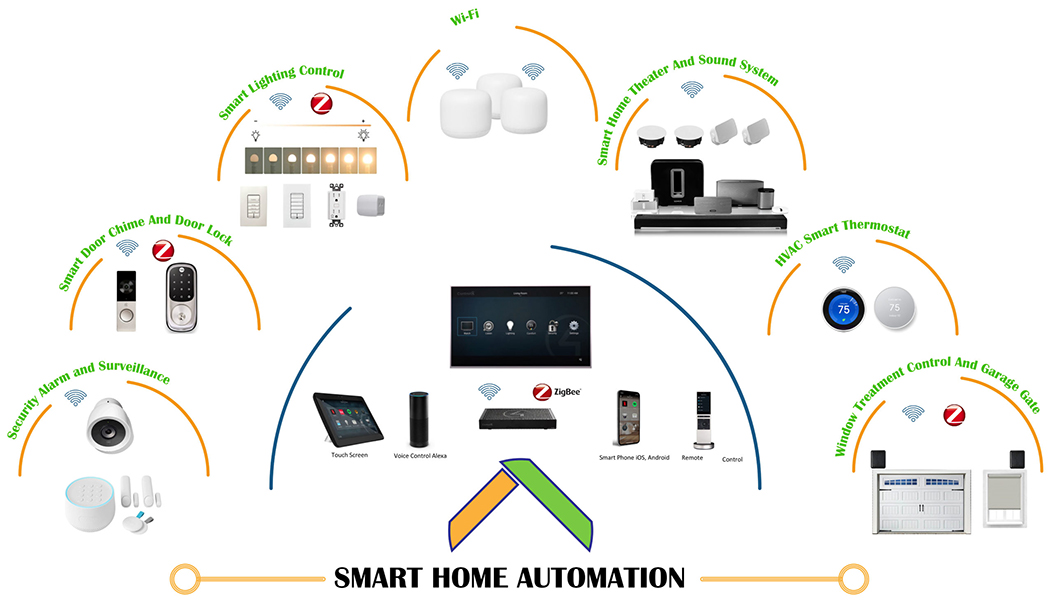 Smart multi-room sound system.
Managed Wi-Fi With High bandwidth.
Smart HVAC Thermostat to save energy 10% to 12% on heating and up to 15% on cooling.
Smart Lighting control to save energy up to 40%.
Smart Audio / Video Door Chime and Motorize Door lock.
Smart Garage Gate Control.
Smart Window treatment Control.
Security alarm and surveillance.
Get Your Free Consultation
For More Information Enquire Now